Air quality in San Francisco sank to the level of smog-choked Beijing this week, as soot from more than a dozen wildfires in California's wine country blanketed the Bay Area.
As San Francisco residents woke up to a hazy sky for the fifth day in a row, the concentration of dangerous particulate matter was forecast to be 158 on the air-quality index, according to the Bay Area Air Quality Management District. That's roughly on par with notoriously smoggy Beijing, which clocked in at 165.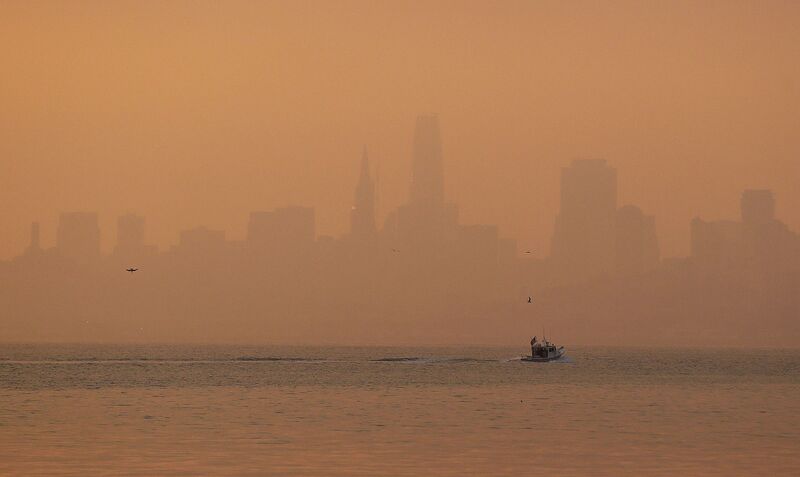 The gauge, known as PM2.5, refers to particles with a diameter of less than 2.5 micrometers, which can be inhaled and penetrate deep into the lungs. While long-term exposure is correlated with lung and heart disease, Bay Area residents should only experience temporary discomfort with no permanent effects, said John Balmes, a professor of medicine at the University of California, San Francisco.
Lenard Lesser, a doctor at primary care group One Medical, said he has seen several patients with smoke-related complaints, including sore throat and difficulty breathing, at his San Francisco office this week. Children, older adults and people with lung disease such as asthma should stay indoors while the air quality is bad, and wear an "N95"-rated mask when outdoors, Lesser said in an email.
Read more: http://www.bloomberg.com/news/articles/2017-10-13/san-francisco-air-quality-matches-beijing-s-as-wildfires-burn