A California judge has ruled that coffee companies must put cancer warnings on their product but on the east coast, caffeine-crazed drinkers arent buying the latest health scare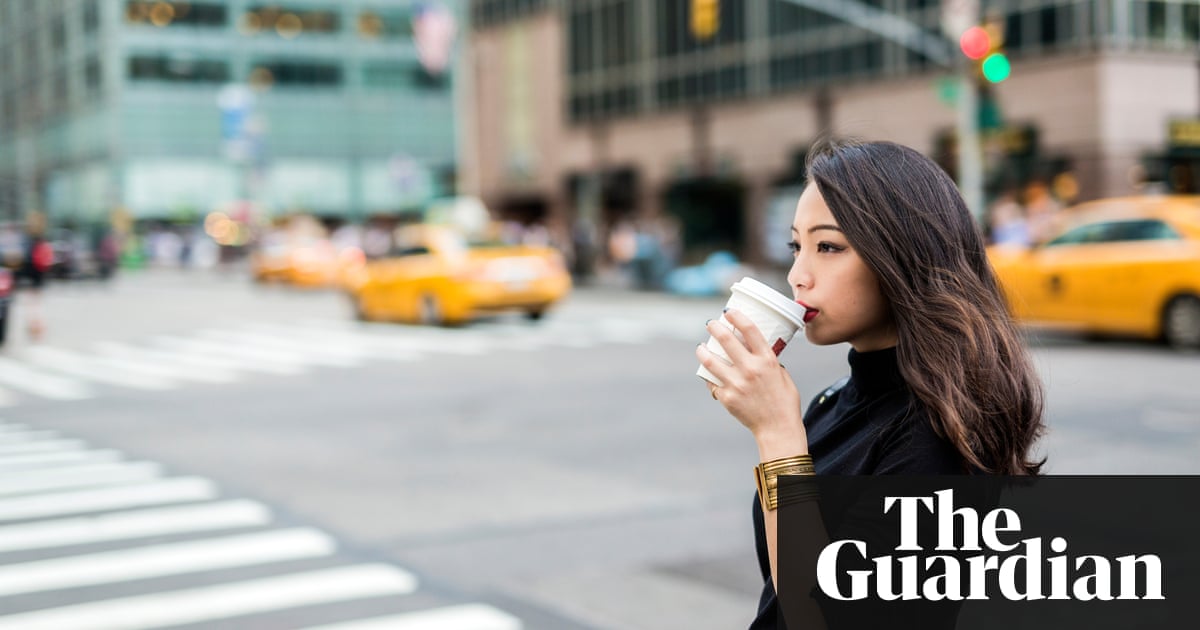 Asking a New Yorker whether theyll give up their morning coffee during their commute is likely to elicit only one response laughter.
News broke on Thursday that a California judge had ruled coffee companies should carry cancer warnings on their products after an eight-year legal battle with big coffee. Coffee companies, led by Starbucks, had argued that the levels of acrylamide, a known carcinogen, present in their coffee were insignificant and outweighed by health benefits.
But the defendants failed to satisfy their burden of proving by a preponderance of evidence that consumption of coffee confers a benefit to human health, Elihu Berle, a superior court judge, ruled. While plaintiff offered evidence that consumption of coffee increases the risk of harm to the fetus, to infants, to children and to adults, defendants medical and epidemiology experts testified that they had no opinion on causation.
Harm to fetuses, infants, children, adults? Sounds scary. But not to New Yorkers. Three thousand miles away from the California court the reaction ranged from meh to fuhgeddaboudit.
California! said Jarrett Boor, an architect winging his way to work on 8th Avenue in Manhattan. They put warning labels on everything. He said it was good in some cases and that the public should know when products are dangerous. But everything causes cancer: cellphones, GMO foods. Im not giving up my coffee, he snorted.
New Yorkers do, apparently, drink a ridiculous amount of coffee. A survey by health data website Massive Health calculated the city was running on 6.7 times as much coffee per person as other cities (San Franciscans, by contrast, eat 4.4 times as many brussels sprouts). Given the amount of joe coursing through a New Yorkers system its little wonder that the citys hopped-up workers dont seem too worried by Californias warnings.
According to a Harvard study, roughly 62% of Americans drink coffee every day, an all-time high. And, despite the fly California has dropped in the nations latte, two decades of research suggests that coffee is good for us, helping to reduce the risk of illnesses ranging from cancer to heart disease to Alzheimers.
One common complaint among caffeine-loving New Yorkers on Friday was that they were sick of the ever-changing buffet of health-related coffee news.
The last public health statement I saw was coffee was good for you. It reduces hypertension, said Marge Wetzler, wearily waiting for a medium iced latte in Gregorys Coffee in midtown Manhattan. Now its bad for you? I just dont buy that. She would, however, continue to buy her morning coffee.
Read more: https://www.theguardian.com/lifeandstyle/2018/mar/30/coffee-cancer-warning-health-california-new-yorkers-response